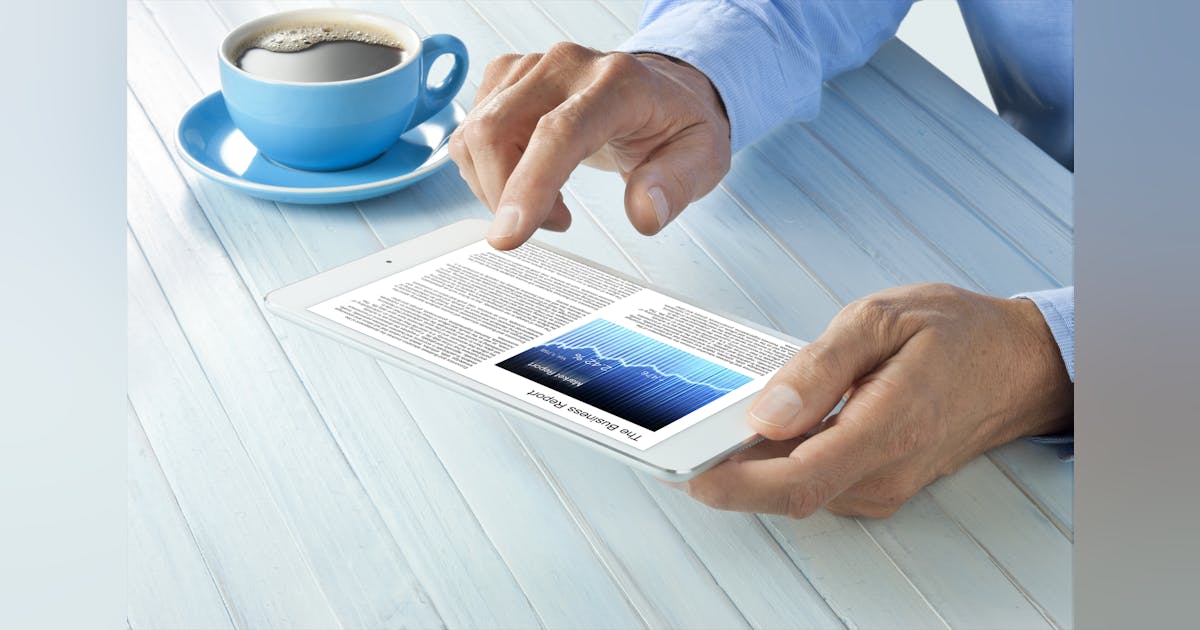 This week, we are trying to be more present. We try to pause for deep inhales and exhales throughout the day. We are planning for 2023. We look forward to future safety conferences, including our own safety leadership conferences.
And, in the midst of it all, we are reminded of the very important role security plays in our daily lives. If we want to swim in Lake Erie, we check the water conditions online. If we want to know if the Jif peanut butter in our pantry is safe to eat, we check FDA.gov to see if our container has been recalled. Workplace safety seamlessly crosses the bridge to personal safety – if not for you, then for your family, your neighbor or a random stranger.
This week, we found examples of how security and HR efforts extend far beyond their reach. Unfortunately, these are more cautionary tales. To counter the darker news, we've found a story that explores what can happen when we challenge conventional thinking and push the boundaries of what we know to achieve a promising breakthrough.
Wells Fargo reviews its diversity program
In 2020, Wells Fargo instituted a "diverse slate" policy. This practice has been temporarily suspended following a media investigation and appeals from Congress.
Wells Fargo CEO Charles W. Scharf wrote in a letter to employees June 6 that the policy would be suspended while the bank could review the policy and make changes. The pause would help ensure that "the guidelines deliver what they promise" and that "hiring managers, senior executives and recruiters fully understand how the guidelines should work," Scharf wrote.
The "diverse slate" policy was a formal effort by management to increase diversity within the company. It stipulated that at least half of candidates interviewed for open positions paying $100,000 or more in annual salary must be diverse.
Last month, The New York Times reported that some managers conducted mock job interviews with non-white and female applicants. These jobs were already promised to others. More than a dozen current and former Wells Fargo employees have said they witnessed or participated in fake interviews just so they could tick a box in case banking regulators asked. These employees said fake interviews were also conducted for positions paying less than $100,000.
Scharf said once the review is complete, the company will make the necessary adjustments and relaunch the "diverse slate" policy in July.
read the story here.
Reminder timeline tracking
In February 2022, Abbott Laboratories halted production at an infant formula plant that produced nearly 20% of infant formula in the United States, leading to a massive shortage. Citing confidential sources and consulting government documents, the wall street journal reporters Jesse Newman and Peter Loftus trace the allegations, correspondence and timeline leading up to the recall.
The article goes into great detail – and we encourage you to read the entire article – but the high-level summary is as follows: Abbott Laboratories and the United States Food and Drug Administration (FDA) have been alerted to problems at the plant in Sturgis, Michigan. months before four babies fell ill, the FDA found traces of a potentially deadly bacteria, the product was voluntarily pulled from store shelves, and the factory closed. Both organizations have recently come under fire for their response to the situation.
In February 2021, the Federal Occupational Safety and Health Administration shared a whistleblower complaint from a former Abbott employee alleging a series of problems at the Sturgis plant, including equipment defectives requiring repairs and a published formula without adequate proof that it was safe for consumption. This same former employee filed a complaint with the FDA in October 2021.
The Sturgis plant experienced problems in 2010. Abbott recalled some 5 million containers of powdered formula under the Similac brand following the discovery of beetles or their larvae in formula produced there. The WSJ also reports that "in recent years, company officials or federal inspectors have discovered at the Sturgis plant the presence of potentially deadly bacteria in formulas, standing water, damage to equipment drying and defects in the seals of the preparation boxes, according to the inspection of the FDA. court reports and documents.
Another former Abbott employee told the WSJ that the Sturgis plant was well run, and the company noted that in the 2010s the facility had eight consecutive annual inspections without any reports from the company. FDA citing potential violations.
We suspect more information will continue to emerge, but the story Newman and Loftus have told is concerning. This investigation reinforces the need for workplace safety and is an unfortunate example of what can happen when proper procedures are not followed.
read the story here.
A dose of optimism
We love to read about research that pushes the boundaries of what's possible. We also love a happy ending (at least for now). New findings from the medical journal New England Journal of Medicine have both.
Researchers conducted a small clinical trial on 18 people with locally advanced rectal cancer, which means the tumors had spread to the rectum and possibly to the lymph nodes, but not to other organs . The researchers designed a trial in which patients who could be cured with standard treatments instead took an experimental cancer drug. It was risky and as a result several pharmaceutical companies refused to sponsor their research.
The results are unprecedented. All patients saw complete cancer remission, with no significant clinical complications. Diaz and other doctors not involved in the study think it's a first, though they stress the results need to be replicated before they get too excited.
But for these 18 people, there is cause for celebration. Before the possibility of this trial, patients faced chemotherapy, radiation therapy, life-changing surgery or colostomy bags. Now they don't have to, at least not for now. It's unclear whether the drug cured the patients, but two years after the trial some are still cancer-free.
Read more here.