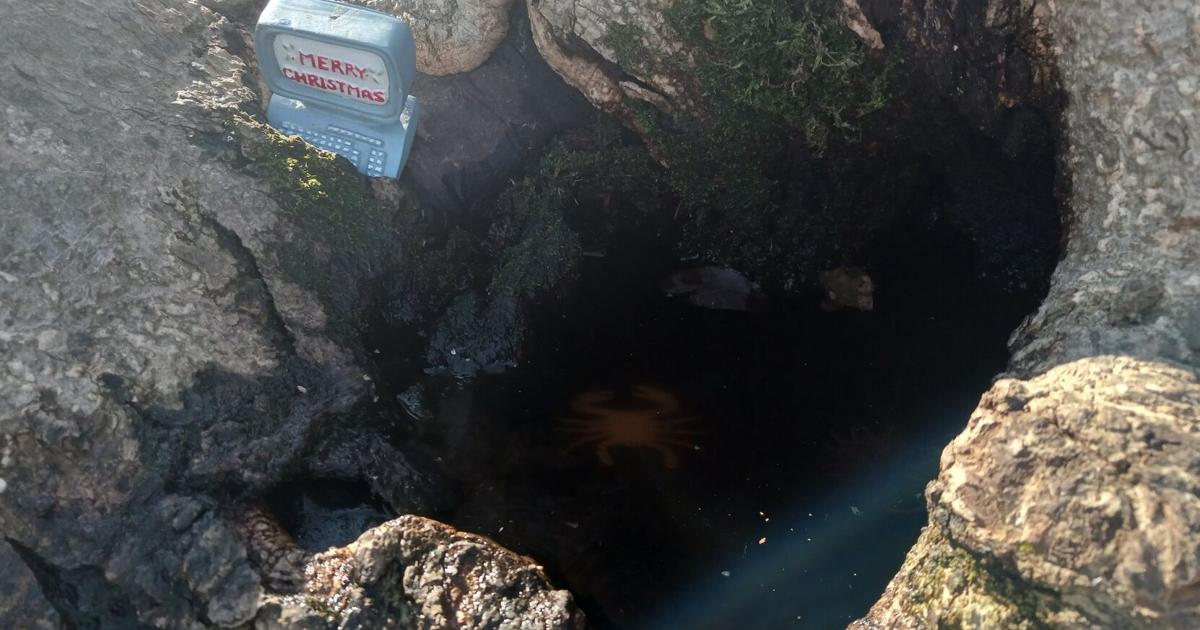 I came to Champaign last year; autumn was ending and the winter cold was setting in. A new life was beginning for me with my incredible husband.
From then on, I couldn't work due to special circumstances, so I decided to start walking in the park in Hessel.
This park is beautiful, with pavilions, a small playground for children and benches everywhere to sit and enjoy nature. As the days passed, I began to notice a beautiful tree at the entrance to the park, and upon closer examination, there was a neatly placed toy.
I remember the first toy was a computer with "Merry Christmas" on it. Over time, I could see how a simple hole in a tree could be transformed into different worlds, just with imagination. I saw superheroes, fun cartoon characters, building toys and so many animals. Sometimes it was a messy world too, but every time it was a nice surprise.
I don't know if it's just a child or more than one. I don't know if this kid is a boy or a girl, and sometimes the scene doesn't change too much or stays the same for days.
For some people it's something special – for others it's just a forgotten toy – but for me it's more than that. Someone takes the time to choose a toy from their house, then goes to the park to create a world in a tree using only their imagination.
Maybe they play in the park, and finally go home, to live in their own world. Finding these toys always makes me smile and enjoy my life.
How many times have we come out of our homes to live in a world that we need to share with others, and we just look at that world and decide it doesn't need change, don't make it better, don't try doing something that changes other people's day?
This kid taught me something. It doesn't matter if we have the best things. If we don't share with others — not just material things; I'm talking about our personal gifts, our patience, or our knowledge, our advice, our help — what are we doing in this outer world?
What are we going to leave out to make the world we share better than we found it?
For my part, I will leave my world when I can, and I will try to leave a better world to make people smile.
I will do my best to create a good world for everyone, even with a small thing.
One day I hope to know the spectacular artist or artists who created the world in this tree in Hessel Park, but more than anything I am grateful that he taught me how I can be a better human being, and I end this thesis with some advice.
Always look and be amazed by the amazing things and people around us, and always keep an open mind.
Abraham Bradshaw lives in Champaign.