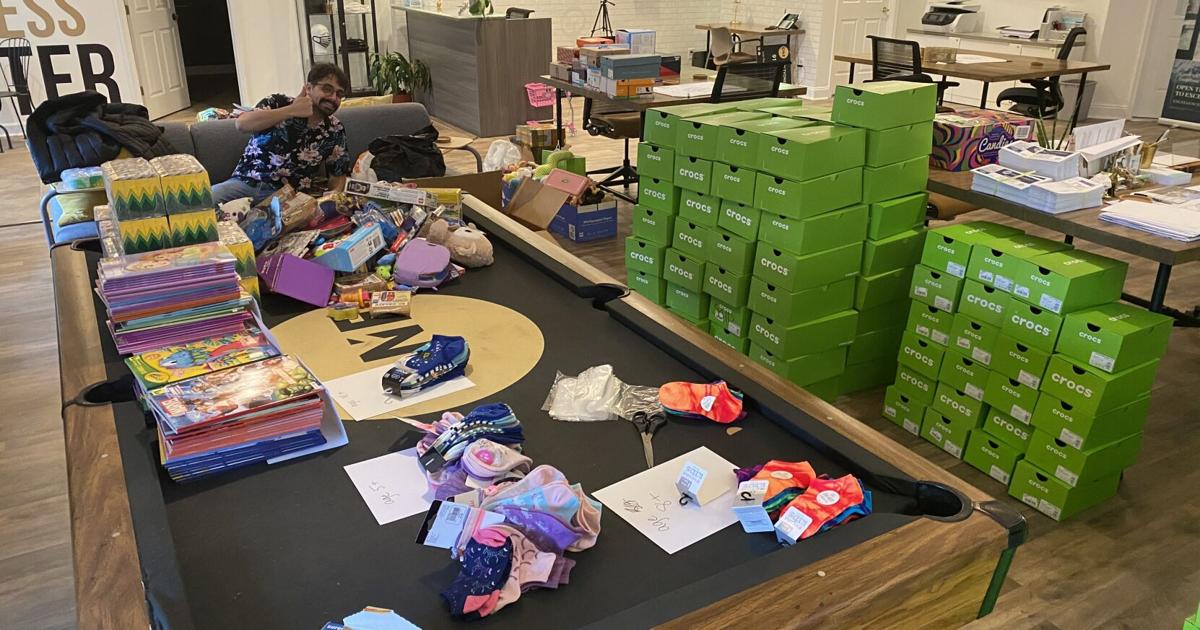 Polish-born Kuba Jewgieniew, founder and CEO of Realty One Group, last week began collecting toys and other small items for Ukrainian children seeking refuge in neighboring countries. He and his Ukrainian-born wife, Luba, and their four daughters began assembling toys and other small items in shoeboxes to make shipping easier.
Soon they opened the initiative to the wider community. Through Realty One Group franchises across the country, the company has now acquired thousands of boxes.
Hollie Vires, owner of Realty One Group Liberty in Southern Pines and Fayetteville decided to "take the mission that Kuba started and bring it home." So far, she has collected 207 shoeboxes ready to ship.
They include toys collected by longtime Pinehurst resident and Holocaust survivor Ralph Jacobson.
Jacobson was forced to flee his native Germany at the age of 10 – at a time when the Nazis looted his home and other Jewish homes, often stealing personal belongings like toys.
Of his family, only he and his mother survived World War II. Jacobson collected toys for the rest of his life.
Since his death last October, his wife Vivian has donated parts of his collections, but kept four special boxes of stuffed animals. Now they're heading "to Europe," says Vivian, "to where the toys were originally taken from Ralph."
Vires will be collecting donations until noon Friday, March 11 at 251 Commerce Ave., Southern Pines.
"This is the largest refugee immigration since World War II, and so many of these children have nothing but the clothes on their backs," she says. "It's so close to his heart, his wife is from there, we have other agents who are also Ukrainian. If he's close to our owner's heart, he's close to mine."
For more information, call 910-606-3314.