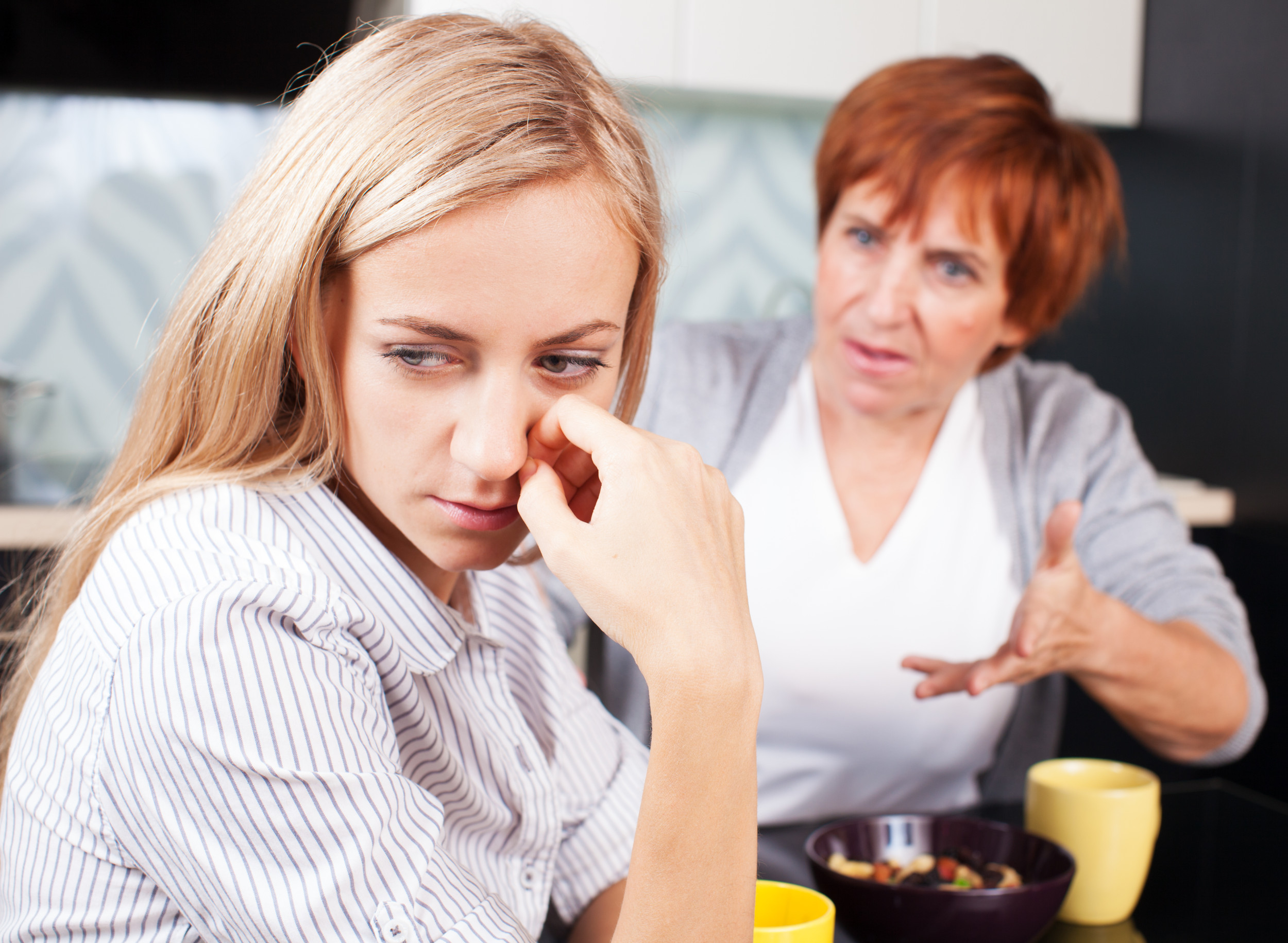 A post about a mother-in-law who revealed the gender of her unborn grandchild to 'everyone' before her pregnant daughter-in-law found out has gone viral on Reddit, where it received more than 16 000 upvotes.
In a post shared on Reddit's Am I The A****** sub-forum, user TAjustTas said a few days before her baby's gender reveal party, "my SIL [sister-in-law] confessed she let it slip to my MIL [mother-in-law] and she told everyone the sex of the baby after she found out, because she couldn't hold it back…the party was canceled and i was heartbroken…
"Usually they would come with me to the ultrasound, do the shopping for the baby's room and my MIL would stay around when it came time to deliver. But after this breach of trust, I stopped inviting them… I don't I didn't even send them the invitation to the baby shower, because I really avoided contact with them as much as possible. Because everyone knew before me that it was a boy."
In-law relationships can be difficult to manage at the best of times, let alone during a difficult time like pregnancy.
A study published in June 2021 in the peer-reviewed journal Frontiers in sociology said: "There is a pervasive cross-cultural characterization of in-law relationships that is very different, namely that they are strained at best and toxic at worst.
"In-laws and their 'interference' loom large among the sources of conflict in contemporary marriages, often more so than potential flashpoints such as financial problems or unequal values."
Studies have shown that a woman's mental health status during pregnancy can impact the development of the unborn child.
A September 2019 study in the peer-reviewed journal Frontiers in Psychology states: "There is growing evidence that even milder forms of maternal stress or anxiety during pregnancy affect the fetus, with possible long-term consequences for infant and child development.
"Recent studies point to the long-term influence on a variety of developmental domains in the offspring, such as metabolic functioning, cognitive and emotional development."
A 2011 study in the peer-reviewed journal Indian Journal of Psychiatry stated that "growing evidence also suggests that prenatal mental health problems may be a precursor to mental health problems later in a woman's life."
The user of the latest Reddit post, who lost both parents to the COVID pandemic, said the gender reveal party was important to her as it was to be held in honor of her late mother. "She always dreamed of having grandkids…I always wanted to have a gender reveal with my mom there and I didn't either," she wrote.
The original poster read: "At no time did I say I would never approach them [her mother-in-law and sister-in-law] Again. But NOW, I can't see myself doing that. I already have heartbreak, pregnancy hormones and everyday stress to deal with, so I don't want anything else to bother me."
She told her husband, who said she was "too hard" on her mother-in-law, "if you keep pushing me, it won't just be your mom who won't [at] my work. So either stop or you won't come in."
Lack of boundaries and support
Michelle Shivers, therapist and licensed family and marriage counselor, said Newsweek: "A lot of factors count in this story. This lady still wants a gender reveal [party] and has the right to know the sex of a child before others."
While her step-sister may have "accidentally" revealed the gender, her step-mother chose to let everyone know ahead of the original poster, "which is wrong," Shivers said.
The original poster should have "set boundaries with her in-laws" when she started a relationship with her husband. "Unfortunately she didn't, which caused this," Shivers said.
The woman "is also dealing with stress as she is pregnant…she needs care and support. It is her husband's fault that he is not supporting her."
Communication is key
Shivers said, "This issue can only be resolved with discussion", and the original poster's current behavior of not inviting in-laws to anything "may also create more conflict".
She said the original poster had "the right to know the sex before anyone else" and should ask her in-laws why they did what they did.
"Maybe she's in no condition to accept their explanation," but she should try to listen, and also "let her in-laws know what they're waiting for and how hurt they are." ".
Shivers also said the original poster "can deny her in-laws" permission at the birth but "her husband also has the right to come into the delivery room."
The therapist also asked "if this mistake was made by his mother or his sister, would that be a big deal? No".
"It's an acceptance issue. Maybe she [the original poster] is still getting ready to talk, but she has to be ready to talk," because in her current pregnancy situation, she can't handle "a lot of stress."
The in-laws made a choice, not a mistake
Several Redditors sided with the original poster, sharing messages of support.
In a comment that received over 26,000 upvotes, user Dry_Dragonfruit_4191 said, "It wasn't a mistake, it was a choice. Your SIL made a choice and told MIL. MIL then chose to tell everyone else in the family. Your husband makes the choice to force you to do things, which leaves you to make your own choices now. You are allowed to make your own choices. Nobody, no even the husband is not allowed to be in the delivery room (it may sound harsh but it's true)…NTA [not the a******]."
ArmChairDetective38 agreed, saying, "Especially since it seems the word didn't just spread but she told EVERYONE. It's not an error on purpose," in a comment that received 9,000 upvotes.
My_Poor_Nerves said: "People miss the fact that a whole fucking extended family found out about OP [original poster] had a boy before OP. It's a really shitty thing for a mom-to-be to be the last to know."
HotPieTheSnail: "Yeah it's one thing if SIL accidentally said MIL and somehow accidentally slipped away to another person (which is still a bit of a stretch) but for them the telling everyone and not OP is unacceptable. I would be absolutely livid."
Newsweek contacted the original poster for comment.
If you have a similar family dilemma, let us know via [email protected] We can seek advice from experts and your story could be published on Newsweek.