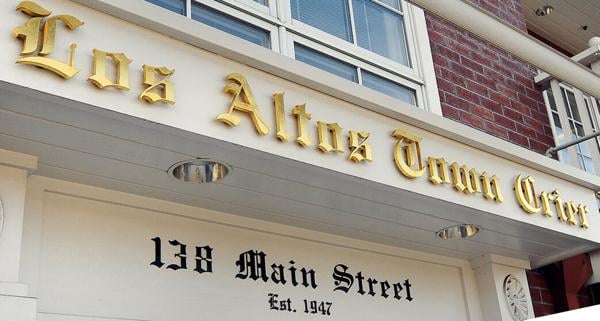 Fundraiser for Ukraine set for April 30
The Areté Dance Center is scheduled to host the Rise Up Ukraine Benefit Festival, a fundraiser for the people of Ukraine, from 4-6:30 p.m. on April 30 at the center, 979 Fremont Ave., Los Altos.
The event will include Ukrainian baked goods, light appetizers, local wines, a silent auction, original artwork, information about Ukraine's national dance (hopak) and dances to music live performed by The Song Gardeners.
Tickets are $50 per person and donations are accepted. Funds raised will support the humanitarian work of Nova Ukraine, a non-profit organization based in Palo Alto, Ukraine.
Give toys to autistic children
The Autism Needs Response Center (ICAN) is collecting toy donations at 2 p.m. Saturday at Cuesta Park in recognition of Autism Awareness Month.
Representatives from the center will be on hand to accept toys or financial contributions for the purchase of toys for children with special needs.
ICAN is an applied behavior analysis provider in the Bay Area that serves many children with special needs.
"Most of our staff are now bringing toys and gear to customers' homes, where customers may not have enough backup or gear to work with," said ICAN founder Saba Torabian, a Los resident. Altos Hills. "We can't do this alone, so we're asking for your support."
Cuesta Park is located at 615 Cuesta Drive, Mountain View. ICAN will bring colored balloons to alert donors to its location.
"If you can't attend or bring the toys, you can still make a difference in the lives of children with autism by donating," Torabian said.
Donations are tax deductible through the CARE Foundation (Tax ID 47-1202608).
Hoppin' Hounds return to the hills
After a two-year hiatus due to the pandemic, the annual Los Altos Hills Hoppin' Hounds Easter Cookie Hunt returns from 9-10:30 a.m. on April 16 at Westwind Community Barn at Byrne Preserve, 27210 Altamont Road.
The event — a fundraiser for Palo Alto Animal Services' Pets In Need shelter — includes an on-leash cookie hunt for dogs on the preserve. PAAS provides animal rescue services in both Los Altos Hills and Los Altos, and operates a contracted no-kill shelter for found animals.
The suggested donation is $10.
Those unable to attend the event can donate $10 or more, and city staff will host a socially distanced kit pickup on April 15. The kit includes a treat bag, a Hoppin' Hounds donor dog bandana and a chance to win four large gift baskets.
Prior registration is required.
Pink Ribbon event supports cancer patients
Pink Ribbon Girls – a non-profit organization that supports women dealing with breast or gynecological cancer – sponsors the Get Moving Challenge, a fundraiser designed to encourage participants to focus on their own health while supporting the others.
Los Altos Hills resident Julie Arnheim is the Director of Strategy and Development for Pink Ribbon Girls Bay Area.
The Get Moving Challenge brings together cancer survivors, friends, families and communities across the country to promote healthy lifestyles and raise funds. The campaign runs until April 15. Participants can register individually or form a team. This year's goal is to run 8,878 miles and raise $50,000.
Registration is $45; survivors are entitled to a reduced rate.
All proceeds will support Pink Ribbon Girls' services.